Topbirthdayquotes.com, a website that provides birthday e-greetings card, is currently working to add a new service called 3D e-greetings card that can be shared through PCs and mobile devices in an eco-friendly way.
Hapani Tushar, the founder of Topbirthdayquotes.com, was far away to attend the birthday celebration of one of his friends. Instead of sending a physical paper greeting card, he decided to send it in a unique and eco-friendly way. He searched online for 3D greetings card and some wishes or quotes to write on it, but he was not able to find the quality service he was looking for. That's when he decided to quit the search and make his own e-greetings card.
Topbirthdayquotes.com was started by Hapani Tushar as a hobby to provide value and topnotch quality to those who are looking for greetings cards that they can send to their loved ones. With two more people joining the project, Topbirthdayquotes.com was able to provide better services and a more extensive selection of birthday greetings card and wishes.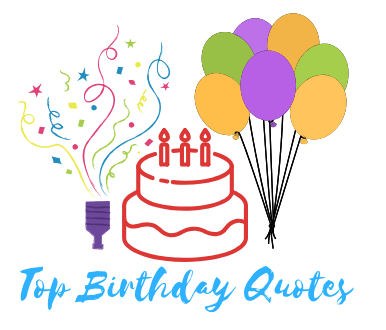 What started as a hobby, now turned so big that Topbirthdayquotes.com is currently serving more than 1 million users every month. It has become one of the top 0.1M websites of the world in July 2018 according to Alexa. The greetings cards are available in a wide range of styles and designs. There are cards with funny and sarcastic words, which are perfect for those who want to greet their loved ones or friends in a hilarious way. These cards add flavor to one's special day by wishing them in an entertaining way. It makes them feel loved and appreciated. Senders can express their feelings with sincere birthday wishes.
There are also birthday cake images for those who want to make the celebration more special. Topbirthdayquotes.com has collected beautiful birthday cakes of different flavors such as white cake, ice cream cake, chocolate cake, and fruitcake. Senders can pick the one they like best, add the name of the receiver and write their warm birthday wishes.
Topbirthdayquotes.com also provides happy birthday wishes in Hindi and birthday wishes for kids, brothers, sisters, daughters, sons, husbands, wives, girlfriends, best friends and more. There are happy birthday memes with GIF. Those who want to send a happy birthday card with a song can find one as well.
Topbirthdayquotes.com hopes to make birthday celebrations more special through these cards. Once the 3D e-greetings cards are released, people will have more options for greeting their loved ones and friends. Whether they are separated by many miles or close by, they can make another person's birthday extra special with sincere and meaningful greetings and poems.
About Topbirthdayquotes.com:
Founded by Hapani Tushar, Topbirthdayquotes.com provides birthday e-greetings card in various styles and designs. Topbirthdayquotes.com helps users find the best cards that suit the personality and taste of the receiver.
Media Contact
Company Name: TopBirthdayQuotes
Contact Person: Hapani Tushar
Email:  [email protected]
Phone: +1 4053387834
Country: United States
Website: www.topbirthdayquotes.com